Luxury linens for prestigious homes
At Lara, we produce custom-made artisanal products to embellish every room in the house, from the bedroom and living room to the bathroom and all other internal and external spaces of prestigious villas and luxurious apartments. Our Italian tailors meticulously work with the best fabrics on the market, giving life to beautiful custom-made bed, kitchen, and bathroom sets for the most beautiful houses in the world.
Handcrafted products, tailored to your wishes
The greatest satisfaction is to realize your projects, just as you wish. At Lara, everything is done with the utmost care to satisfy any request, even the most complex and particular.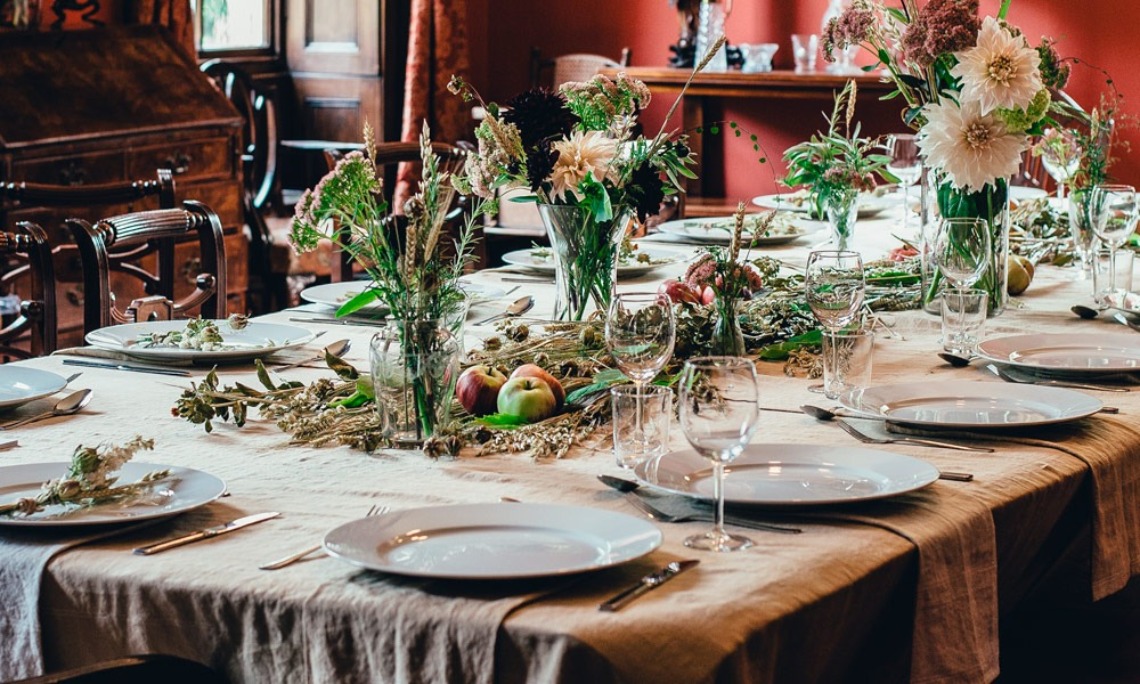 Advice
We only pursue the result of superior quality. We always manage to obtain it, thanks to an in-depth knowledge of the textile industry and the craftsmanship of our tailors, able to work the raw material in an artisanal way, as per Italian tradition. In the initial phase, we support you and listen to you to better understand the project and obtain outstanding results. We then begin developing your interior design project.
Production
With Lara, you are always up to date on any activity including the timing and delivery of goods. At the beginning of each project, we send you an e-mail with the creative draft and a sample of already worked fabric so you can better evaluate the final results. Only after receiving your confirmation will we proceed with the creation of your custom collection.
Delivery
We are aware of the importance of logistics, so we take great care in managing shipments, using trusted couriers, who allow us to deliver goods anywhere and on time.
At Lara, we combine the most exclusive fabrics in the world with your creativity and our craftsmanship. With meticulous attention to detail, we offer you the best, to beautify luxury villas and luxury homes with truly unique products. We help you create environments where you can breathe the excellence of tailored products of rare quality.
Bedroom
Lara bed linen is completely custom-made, to dress beds of any shape and size with your style. We offer you the utmost freedom in choosing endless types of fabrics, combinations, and finishes to create sheets, pillowcases, bedspreads, duvet covers, and high-end blankets.

Kitchen and dining room
We can realize any idea in our workshop. Our tailors turn projects into reality, taking care of all details with great craftsmanship. At Lara, we offer maximum customization in the processing of tablecloths, placemats, centerpieces, napkins, aprons, towels, rugs and much more.
Bathroom
We offer you the opportunity to choose from a wide range of high-quality cottons, the best in the world, to create truly unique bathroom designs. In fact, at Lara, we use only selected cottons that are certified from their origin and have unique characteristics in texture, softness, absorbency, and breathability.
Garden and outdoor spaces
The outdoor environment becomes a place of pleasure, embellished with the tailor-made collections of your creative projects. Everything is tuned to your style: towels, blankets, tablecloths, table centerpieces, napkins, and many other personalized creations. The sartorial care of our Italian tailors is evident in every single detail worked with the utmost precision.
Request Information
Your request has been submitted, thank you.
We will respond as soon as possible.
Error during the form submission.
Please retry later or contact us directly via email: andrea@lara-linen.it